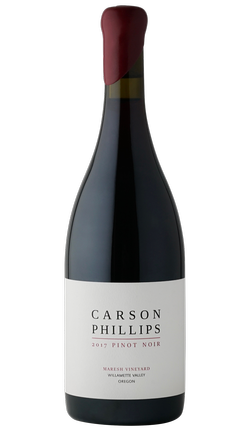 2018 Willamette Valley Pinot Noir
This 2018 Pinot Noir is composed of 60% of our Estate Vineyard in the Dundee Hills and 40% of the Cortell Rose vineyard in the Eola-Amity Hills. The combination of these two sites works beautifully together.
Appellations - Dundee Hills and Eola-Amity Hills
Soil - Volcanic
Exposure - Southeast and East
Elevation - 410 to 600 feet
Plant Date - 2000 to 2014
Harvest Date - 9/18/18 to 9/25/18
Farming - Organic, Dry Farmed
ABV - 13.1%
2018 Vintage
2018 started with a cool and wet spring setting the vines up nicely for the unusually dry summer that followed. Despite the dry conditions, temperatures didn't break into triple digits, which was welcomed after a string of unusually hot summers in Oregon the previous years. Our dry-farmed vineyards develop deep roots that allowed them to excel, even without getting any rain from early May through the end of September. Even though 2018 was a moderate and even-keeled growing season, it produced wines with wonderful depth and concentration, all while maintaining lively and refreshing characteristics.
Wine Specs
Appellation
Willamette Valley